About Gaia 3D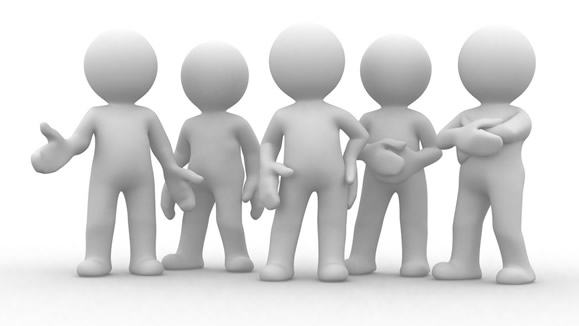 The future of learning is here today with Gaia's 3D Visual Learning Solutions. Gaia's 3D system offers schools the opportunity to experience the next big thing in education. These systems have been designed to meet expectations for high-quality imagery and affordability. Our offering is unique – for the first time, this expensive technology is being offered at affordable prices, well within the reach of educational institutions.
The 3D experience allows students to enhance their understanding of complex issues by learning through observation and investigation rather than by instruction. This is a unique method of teaching that allows environments and images to be observed in full 3D detail from every angle. The fully interactive and immersive learning environment engages students through a variety of ways, guaranteeing a greater level of participation and comprehension.
We offer a variety of 3D software and hardware solutions all designed to suit your educational needs. These solutions are designed to complement the school's curriculum and improve the ability of students to learn.
With so many varied solutions available, choosing the right fit for your school can be confusing. We are here to help. With our Tailored Consultancy Services a dedicated Account Manager will guide you through every step of the process to guarantee you get the most out of your 3D purchase. We are a leading provider of IT solutions to schools and we are passionate about helping you reach your goals. We offer bespoke solutions to match any requirement from computer-aided teaching to tailored curriculum solutions. Our focus is on delivering the right results that bring lasting success.
Software Solutions:
We have an extensive library of 3D content and we are constantly creating more. All content is syllabus-based and heavily influenced by teachers and students – who can also create and incorporate their own content directly into the system. Just think of what students could learn by building a combustion engine or constructing a human skeleton in a 3D environment. The possibilities are endless!
We have a team working closely with schools and academies to develop new and bespoke lessons tailored specifically to individual school needs. Each lesson can be enhanced by the teacher with the capability to quickly and easily embed external videos and images directly into the lessons provided. All new content is immediately accessible and shared between schools—giving you access to a constantly expanding collection of 3D models.
Gaia 3D Viewer:
The Gaia 3D Viewer has been designed with the classroom in mind. Our simple interface requires no training and teachers are able to start teaching lessons in 3D straight away.
We offer a variety of lessons covering all subjects from Biology to History and Geography. Each lesson can be enhanced by the teacher with the capability to quickly and easily embed external assets directly into the lessons provided.
Different Viewer options offer a variety of capabilities allowing maximum flexibility in the classroom. Teachers may use the viewer to individually determine and control the path they wish to travel inside any selected 3D environment.
The Viewer is compatible with a wide range of external assets from PowerPoint presentations, to web links and animation files. Assets can also be embedded directly from sites such as Google Warehouse.
Hardware Solutions:
We use the latest stereoscopic technology to provide high-end active stereo projection for the display of incredibly realistic models and environments.  This system allows users to view and manipulate data and imagery from multiple perspectives. Our various solutions provide maximum flexibility to suit any environment. However, our multiple software solutions are not tied to any specific hardware. This not only future-proofs the software, but allows for varied budgetary setups.